Thursday, 30 May 2019
Below are details of a mega event being organised by the Oshwal Association of the UK – Oshwal Health & Care Awareness Fair, on Sunday 2 June 2019 at Oshwal Centre. The Fair is aimed at all members, young and old, and will focus on health, well-being, care and career opportunities. Please tell all your family and friends to put this date in your diaries.
More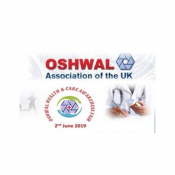 Friday, 31 May 2019
The Ultimate day out for Food Lovers!
Visit our Flavour Boat Stand!
More